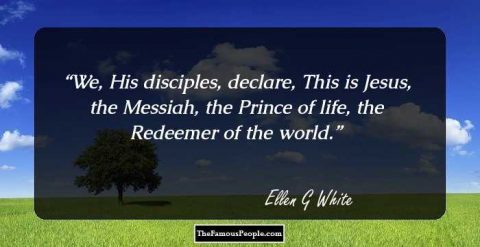 Who was Ellen G. White, and why do millions consider her writings of special value and significance?

In brief, Ellen G. White was a woman of remarkable spiritual gifts who lived most of her life during the nineteenth century (1827-1915), yet through her writings she is still making a revolutionary impact on millions of people around the world. During her lifetime she wrote more than 5,000 periodical articles and 40 books; but today, including compilations from her 50,000 pages of manuscript, more than 100 titles are available in English. She is the most translated woman writer in the entire history of literature, and the most translated American author of either gender. Her writings cover a broad range of subjects, including religion, education, social relationships, evangelism, prophecy, publishing, nutrition, and management. Her life-changing masterpiece on successful Christian living, Steps to Christ, has been published in more than 140 languages.
Seventh-day Adventists believe that Mrs. White was more than a gifted writer; we believe she was appointed by God as a special messenger to draw the world's attention to the Holy Scriptures and help prepare people for Christ's second advent.  Her special writings are accepted by Seventh-day Adventists as inspired, and their exceptional quality is recognized even by casual readers.
To learn more about Mrs. white and her ministry, visit www.EllenGWhite.org.  
If you are interested in reading any of Mrs. White's writings, visit https://m.egwwritings.org/en.  The site is mobile-friendly.
There are also mobile apps available for both iOS and Android devices that can be found in both iTunes and Google Play, respectively.
---
Ellen G. White named by the Smithsonian as one of the "The 100 Most Significant Americans of All Time".
Click HERE to read the article.